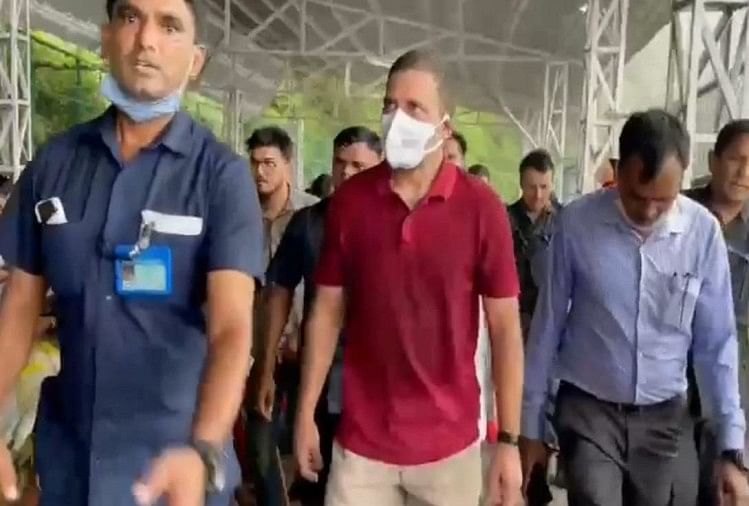 News Desk, Amar Ujala, Jammu Published by: Prashant Kumar Updated Thu, 09 Sep 2021 10:35 PM IST
Senior Congress leader and MP Rahul Gandhi reached Dharmanagari on Thursday afternoon for the darshan of Maa Vaishno. During this, a large number of leaders and workers present there welcomed him. On the other hand, after resting for some time in the hotel, Rahul Gandhi left for the building on foot.
On the other hand, Pandit Dinesh Sharma, a resident of Kakdod in Jind, Haryana, has also reached Katra barefoot. He told that he has been barefoot for 11 years and will remain barefoot till Rahul Gandhi becomes Prime Minister. Said that wherever Rahul Gandhi goes for a journey, I go there barefoot. This time Maa Vaishno Devi will complete the prayer. Rahul Gandhi will definitely become the Prime Minister in the upcoming Lok Sabha elections. Let us tell you that on Thursday afternoon, Rahul Gandhi reached Katra at one o'clock. During this, Congress leaders present in large numbers, including former minister Jugal Kishor, welcomed him at the main Asia Chowk.
.