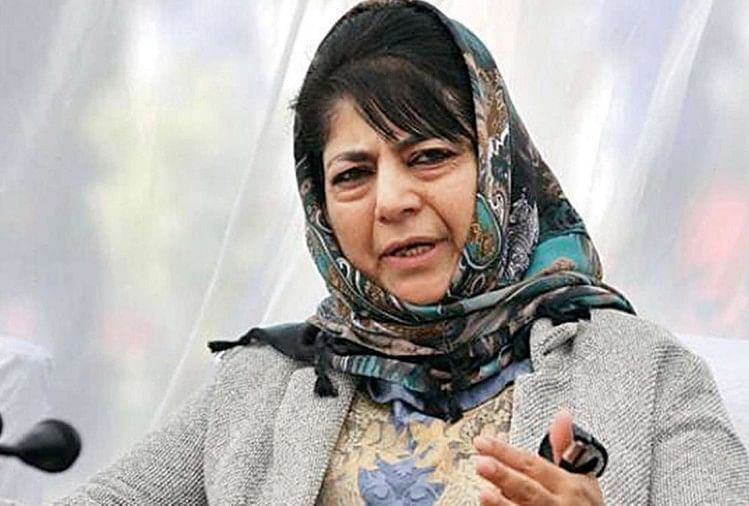 News Desk, Amar Ujala, Jammu
Published by: Jammu and Kashmir Bureau
Updated Mon, 12 Jul 2021 11:45 PM IST
abstract
Mehbooba said that tall claims were made for a new revolution of development in the state, but there is nothing like it at the ground level.
Mehbooba Mufti
Detailed
PDP President Mehbooba Mufti attacked the central government saying that Article 370 was removed with the intention of looting Jammu and Kashmir. On its removal, big claims were made of a new revolution of development in the state, but there is nothing like this at the ground level.
Talking to reporters at the party headquarters, he said that Maharaja Hari Singh had invoked Article 370 to preserve the identity of the people of Jammu and Kashmir. If the economy of Jammu and Kashmir is not improved, then the situation here will be worse than Gujarat.
Unemployment is at its peak in Jammu and Kashmir. The transport industry is derailed. Outsiders have been given employment in Chenab Valley Hydroelectric Projects. On the sacking of eleven government employees, including two sons of Syed Salahuddin, the leader of terrorist organization Hizbul Mujahideen, Mehbooba said that I am not supporting anyone, but sons cannot be directly held responsible for father's action. could.
Also read- Traumatic road accident: Death of DDC chairman's son, marriage was to take place in November, wave of mourning in the area
It is not fair to hold sons responsible for the father's action without proper grounds and solid evidence. Said that this year not only eleven people, so far the government has dismissed twenty to 25 people from government jobs.

He alleged that the central government was taking policy decisions to punish Kashmiris. You can catch a person but you cannot take his thoughts out of his mind. During this, Advocate Anil Sethi joined the PDP in the presence of Mehbooba.
.