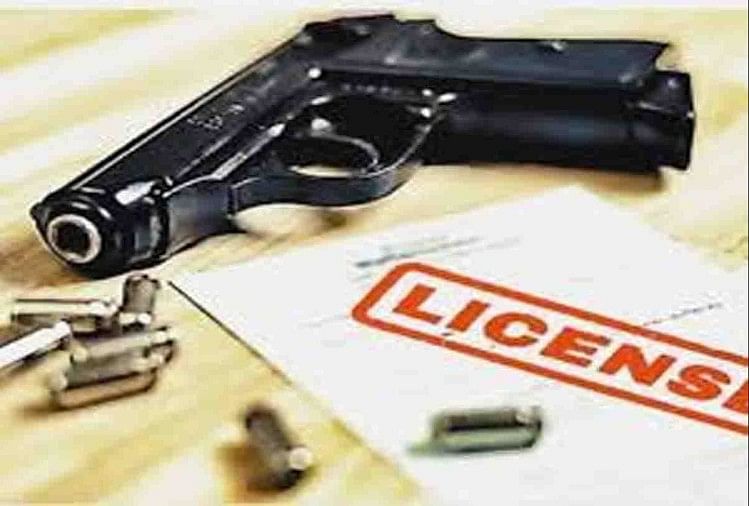 News Desk, Amar Ujala, Jammu
Published by: charisma chib
Updated Thu, 09 Sep 2021 11:52 AM IST
Summary
All the arrested ATMs do the job of security guards. A week ago also 5 youths of Kotranka were caught.
fake arms license
– Photo : amar ujala
Expansion
Kerala Police has arrested 13 more youths of Rajouri district from Kalamassery area of ​​Kochi for possession of guns without license and on fake license. All of them were working as private security guards. Kerala Police has so far recovered 19 double barreled guns and around 100 rounds of live cartridges from their homes. Last week, five youths from Kotranka were arrested by the Thiruvananthapuram police for possessing guns on fake licenses.
It is said that these youths were outsourced by a company based in Aurangabad (Maharashtra) to a company in Kerala. The Kerala based company is engaged in providing Security Guards to various establishments including Banks, ATMs etc. The identities of the 13 youths arrested by the Kerala Police on Tuesday have not been made public yet.
It is believed that all these youths had reached Kerala from Rajori through a recruitment agency a year and a half ago. Sources said that the police had initially investigated these people on the basis of a complaint that they had refused to hoard guns during the assembly elections. Following this, the Kerala Police had sought information from the local administration about the five youths and the arms licenses seized from them.
Also read- J&K: Woman arrested with OGW grenade in Bandipora, inquiry underway
The Kerala Police was told that there was no record in Rajori of the licenses held by the five youths. After this the Kerala Police arrested those youths and started investigation. The names of 13 more youths came to light in the investigation of Kerala Police. Those who were carrying out the work of security guards with fake licenses or without license guns. They were arrested.

difficulties in providing information

Additional District Magistrate Sachin Dev said that the Kerala Police has now sought information about the licenses of these 13 boys. Since the CBI is already probing the fake license case in Rajori, it is facing difficulties in giving details.
.