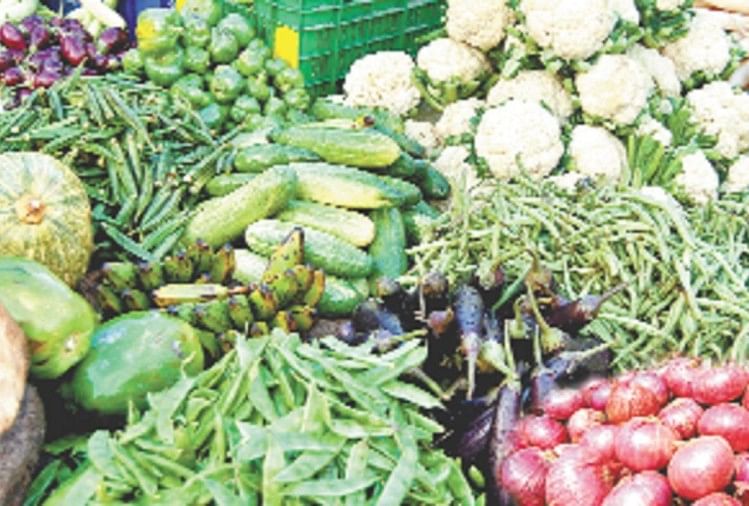 News Desk, Amar Ujala, Jammu
Published by: charisma chib
Updated Wed, 14 Jul 2021 09:49 PM IST
abstract
The shopkeeper said, the rate of hill vegetables is high. People say arbitrariness on shops and street vendors, low prices in the market.
Detailed
With the increase in summer, the prices of many vegetables have also increased. Common people say that there is already trouble due to Corona, rising inflation from above has spoiled the budget of the house. Vegetable vendors are charging arbitrary prices at shops and street vendors, while the prices are low in the mandi. Residents Ratan Chand, Sonika Rani, Rajni, Sunil etc., who came to buy vegetables in Parade Mandi, told that the price of vegetables keeps on changing every day, there is no fixed price.
Vegetables are cheap in the market, but their prices double as soon as they reach the market. Vendors Subhash, Gautam and Chunni Lal, who came to the market to take vegetables, told that even when there was no corona, the prices of vegetables used to increase. Vegetables come from hilly areas in Jammu city, its fare is high. The shopkeepers selling vegetables at Dogra Chowk said that the prices of vegetables increase every year during the summer season. If 20 rupees is sold in the vegetable market, then 30 rupees have to be sold at the shop.
It also includes car rental. Bashir Ahmed, Surjeet and Sonakshi, who came to buy vegetables, told that the prices of capsicum, kadam, cabbage are high. The shopkeepers say that the rates are higher in the mandi itself, but instead of the mandi, three times more rates are being charged. They refuse to show the rate list to the shopkeepers. People have demanded an inquiry from the administration.
Also read- Jammu and Kashmir: Three km long tunnel to be built on Akhnoor-Poonch Fourlane Highway, know why the tunnel is being built
These are the prices of vegetables

A month ago at the shop in the vegetable market

Potatoes 25 30 20

tomato 20 25 40

Eggplant 40 60 80

Capsicum 50 60 40

Cabbage 40 50 15

Cauliflower 50 60 20

ladyfinger 25 30 40

peas 50 60 30

beans 50 60 70

Ghia 40 45 20

bitter gourd 30 40 25

Carrots 20 25 15

Radish 15 20 10
.