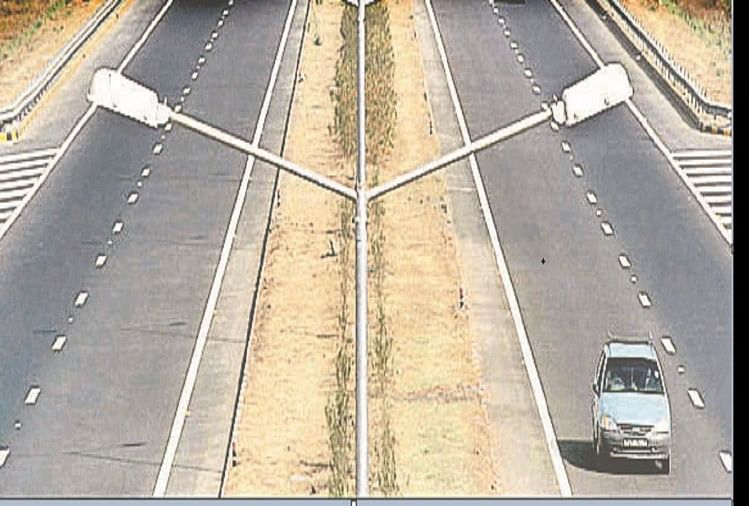 News Desk, Amar Ujala, Jammu
Published by: charisma chib
Updated Fri, 16 Jul 2021 7:56 PM IST
abstract
Many cases pending in court regarding land acquisition, slow pace of construction work even during the Corona period.
Highway Jammu
– Photo : Amar Ujala
Detailed
It is not possible to complete the Jammu Akhnoor road widening project under the Prime Minister's development package within the stipulated time period. The government has fixed the time period to complete the road widening work from Jammu to Akhnoor by 31st December 2021. But the project is expected to be completed only by next year.
Under the widening of Jammu Poonch National Highway 44A on behalf of the National Highway and Infrastructure Development Corporation, the work of widening the 30 km long Jammu Akhnoor road is being done. The work, which began in 2018, was to be completed in three years. But due to the delay in shifting the HT and LT lines at many places by the Electricity Department, apart from pending in the court many cases of land acquisition, Corona period, the work is not likely to be completed on the fixed deadline.
Also read- Gulmarg land scam: CBI raids the house of former Kashmir divisional commissioner Mahmood Iqbal
During the 2019 Lok Sabha elections, Prime Minister Narendra Modi had laid the foundation stone of this road project in a virtual manner. Mandalayukt Dr. Raghav Langar has recently inspected the construction work of the road project being prepared with an amount of about 917 crores and has also issued instructions to the corporation to increase the speed of work.
According to Riten K Singh, General Manager Project, National Highway and Infrastructure Development Corporation, the corporation is trying its best to get the work done expeditiously. However, some cases of land acquisition are pending in the court and the pace of construction work has been affected due to the Corona period.
.