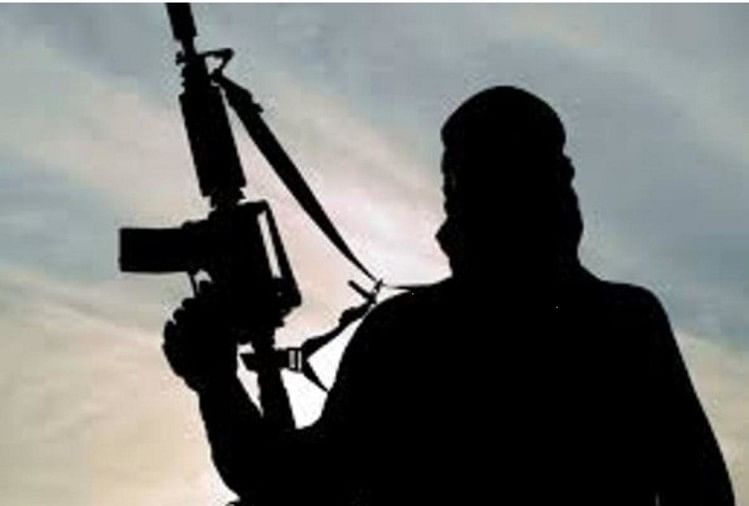 News Desk, Amar Ujala, Jammu
Published by: charisma chib
Updated Thu, 22 Jul 2021 09:00 PM IS
Summary
Revealed in the interrogation of the police, on July 11, Purmandal was caught with weapons at the turn block. Had come to load goods from a factory in the industrial area, left for Kashmir after staying for about five hours.
Terrorist (symbolic photo)
– Photo : ANI
Expansion
Terrorist Manzoor, who was caught with a pistol and grenade at Purmandal Mod naka on July 11, had also come to Bari Brahmana in May with his terrorist partner Shaukat. Both the terrorists came in the truck, they also had weapons. This disclosure has been made by Manzoor during interrogation. Manzoor confessed that he and Shaukat had come in a truck on July 11 to load goods at the Bari Brahmana industrial area. There were weapons in the truck.
They parked the truck outside the private factory and went to Bari Brahmana market till the goods were loaded. They ate food in a dhaba there. Both stayed in Bari Brahmana for about 5-6 hours. After loading the goods from the factory, both took the truck and left for Kashmir via Nad Marg of Samba. After this revelation, the police and SOG have also questioned the factory owner and employees. Shaukat is a terrorist of Jaish-e-Mohammed.
Also read- Jammu and Kashmir: Capacity of RTPCR will increase, new labs will start soon in five districts
Terrorists roam freely, challenges to the police

The movement of terrorists freely in the industrial area of ​​Bari Brahmana is a big challenge for the police department. If terrorists had carried out any incident in the industrial area, what would have happened cannot even be imagined. After this, the police is not aware of where the two terrorists went to Bari Brahmana and who they met. Police is engaged in interrogation.
SDPO Bari Brahmana Nihar Ranjan says that he has also come to know about the arrival of terrorists in the industrial area. Other than that they have no input. This case is handed over to the Jammu Police and it is investigating it in its own way.
.