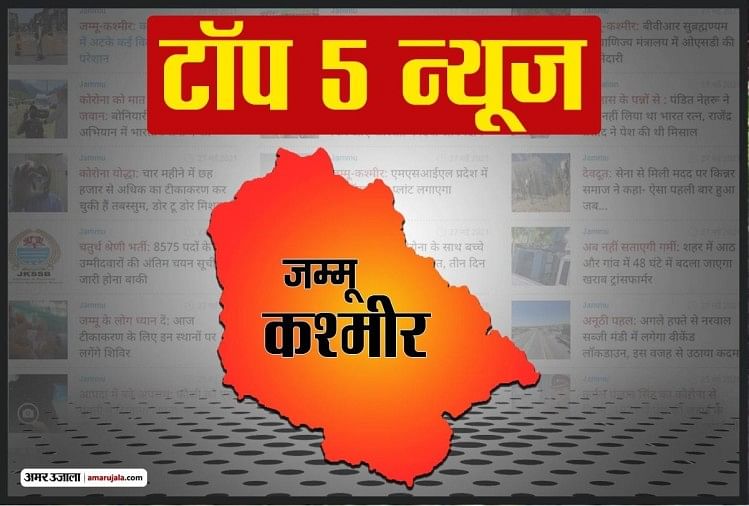 News Desk, Amar Ujala, Jammu
Published by: Prashant Kumar
Updated Tue, 14 Sep 2021 5:12 PM IST
Summary
Terrorists carried out a grenade attack in Pulwama of Kashmir division on Tuesday. The attack was carried out targeting the security forces stationed at the main square. However, the grenade exploded on the road, due to which three local citizens were injured. Political parties have come out on a show of strength in Jammu division. After the two-day visit of Rahul Gandhi, now PDP President Mehbooba Mufti will be in Jammu division on an eight-day visit from Tuesday. Read similar news of the state
Expansion
Terrorists carried out a grenade attack in Pulwama of Kashmir division on Tuesday. The attack was carried out targeting the security forces stationed at the main square. However, the grenade exploded on the road, due to which three local citizens were injured. He has been taken to the nearest hospital for treatment. On the other hand, the operation is being conducted by cordoning off the area in search of the terrorists who escaped after the attack.
Click here to read full news
Political mercury high: Mehbooba reached Jammu division after Rahul Gandhi's visit, BJP and its party also insisted

Political parties have come out on a show of strength in Jammu division. After the two-day visit of Rahul Gandhi, now PDP President Mehbooba Mufti will be in Jammu division on an eight-day visit from Tuesday. BJP state president Ravindra Raina is already engaged in tours of the assembly constituencies. Apni party president Altaf Bukhari is also holding rallies in Jammu division. Click here to read full news
Baramulla: Indian Army organizes inter school quiz competition for students
A Quiz Competition was organized by Uplona Rashtriya Rifles Battalion at Baramulla, Kashmir at University of Kashmir, North Campus at Delina. The event saw the participation of schools located in different parts of Baramulla. Each team consisted of three students from class VIII to X. The students were asked questions on various subjects like sports, culture, science, general knowledge, maths etc. Click here to read full news
Kupwara: Army set up health camp in Machil sector, people arrived in large numbers, expressed gratitude
Army organized dental camp for people in Machil sector of Kupwara district. In which a large number of people took advantage. The aim of the camp was to provide basic dental care to the people of the border villages. To make the event successful and benefit more and more people, publicity was being done by the army for several days. The villagers appreciated the efforts of the Indian Army and are grateful for the contribution of the Indian Army in making Kashmir healthy and prosperous. Click here to read full news
Engineer's Day: Electricity department personnel and engineers will work by tying black bands, are upset about this

Electricity department personnel and engineers are very upset due to non-fulfillment of demands. In this regard, on Engineer's Day on September 15, the workers and engineers will work by tying a black band. Along with this, on October 2, they will protest in Satwari Chowk regarding their demands. PDD Employees Union and Engineer Union jointly raised their demands by holding a press conference. Click here to read full news
.