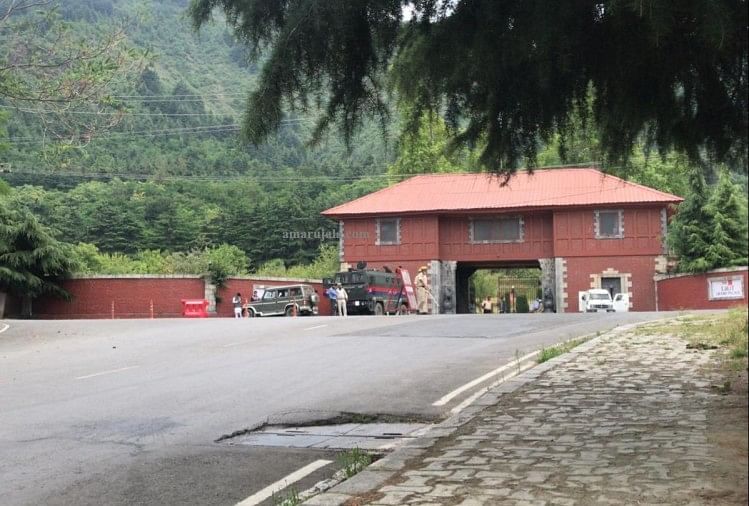 Brijesh Kumar Singh, Jammu
Published by: charisma chib
Updated Thu, 09 Sep 2021 09:46 AM IST
Summary
In the 2011 census, the area of ​​Doda was shown to be more than that of Kishtwar. The Delimitation Commission is trying to find ways to deal with the discrepancy in this figure.
Visit of Delimitation Commission to Jammu and Kashmir (Indicative Image)
– Photo : Amar Ujala
Expansion
The areas of Doda and Kishtwar have entangled the delimitation of Jammu and Kashmir. In the 2011 census report, the area of ​​Doda has been shown more than Kishtwar, while Kishtwar is the district with the largest area in the entire state. Population is also more than Kishtwar of Doda. This discrepancy came to light when the commission started analyzing the data while preparing the delineation blueprint. Now the commission has started preparing the results arising out of it and the measures to deal with it.
Sources said that the commission is busy in preparing the draft of the delimitation. During this, the 2011 census data of all the districts is being analyzed. An analysis of the data of Doda and Kishtwar revealed that the area of ​​Doda is shown as 8912 square kilometer and the population is 409936. The area of ​​Kishtwar is 1644 square kilometer and the population is 230696. Since area and population are the main basis in preparing the draft of the delimitation.
Also read- J&K: Woman arrested with OGW grenade in Bandipora, inquiry underway
Also, the area of ​​assembly seats should not be outside the limits of the district. Sources said that after the discrepancy in the data was detected, the commission started fearing that all its exercise would go wrong. The commission began to feel that if the initial figures of the 2011 Census were wrong, then it could have an impact on the entire delimitation process. After this, an attempt was made to find out the ground reality. This was verified from the respective districts.
Brainstorming at high level meeting in Delhi

According to sources, a high-level meeting of the Commission was held in Delhi on Wednesday in which officials of the Election Office of Jammu and Kashmir also participated. In this meeting, there was a discussion regarding the census data. It was told in the meeting that the figures should be rectified by the district administration so that the draft could be worked out.

It was also said that if the existing data were used, there would be difficulties in carrying out the delimitation process in a transparent manner. Therefore, the figure should be absolutely correct so that if the seven seats which are to be increased, if they come in the account of these two districts, then they can be correctly assessed.
.